Kids Acting Labor Laws
Tools for Parents Kids Modeling Kids Acting
Each State has their own Work Permit and Labor Laws check with your Child Agent. They will have all details.
This is a Business
If guided carefully, a child performers acting career or child modeling career can give them a head start in life, help them develop leadership, teamwork skills, self-confidence and the ability to earn alto of money.
We call this industry show-business for a good reason it is a business. You should treat it as such. That being said, it should also be fun. If for any reason, it is not fun and educational for you, get out. If your goal is to make a lot of money and get really famous, really quickly, your hopes will probably never be recognized. You should be in this business only if you are truly dedicated, have plenty of stamina, and a passion for the craft of acting.
The unions do a lot to protect child performers safety and wages; however it is always your parents responsibility to insure that you are being treated fairly and with respect.
Remember, there is nothing new about showbiz kids. There have been many generations and there will be countless generations of them in coming years.
The following basic items are mandatory by law or necessity for child working in the entertainment industry in California, regardless of their place of residence.
Every child working in California, regardless of age, must obtain an Entertainment Work Permit from the State
of California Division of Labor Standards Enforcement DLSE. The permit currently is free and is generally valid for six months. The application for this permit can be downloaded at www.dir.ca.gov/dlse/DLSEForm277.pdf.
Please note:
school age childs, the application requires a signature from the child's school stating that their work is satisfactory in several areas.
Initial applications require a photocopy of child birth certificate.
Applications generally accepted only by mail some DLSE offices will process applications in person in emergencies. Forgetting to renew the permit isn't considered an emergency.
Renewal applications should be mailed 2 or 3 weeks before the expiration of the previous permit. You must include a self addressed, stamped envelope for return of permit.
IMPORTANT: Proof of Coogan Account must be attached to the application or the permit will only be valid for ten days.
California Coogan Accounts
On January 1, 2000, changes in California law affirmed that earnings by child's in the entertainment industry are the property of the child, not their parents. Since child's cannot legally control their own money, California law governs their earnings and creates a fiduciary relationship between parent and child. This change in California
law also requires that fifteen percent of all child's earnings must be set aside in a blocked trust account referred to in California as Coogan Account. The parent is responsible to pay all expenses relating to the child's employment, including any taxes that may be owed after withholding, or on gross earnings received without withholding. These and other professional expenses head-shots, resumes, acting lessons, commissions, union dues, etc. may be paid from the unblocked portion of the child's income. The parent still has legal responsibility to pay personal expenses of child. Parents must open a Coogan Account to receive the blocked portion of income that employers are required to set aside. Coogan Account is a special blocked trust account found at a bank, credit union or brokerage firm that receives the fifteen percent of childs gross wages required to be withheld by the producer and deposited within fifteen days of employment.
COOGAN LAW
COMING SOON
Mailings - Coming Soon
Personal services to help your child succeed fast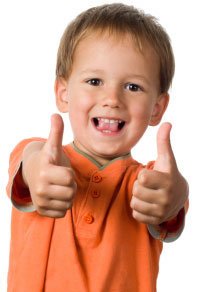 MAILINGS
Whether you are looking for agent representation, marketing an upcoming appearance or just a reminder "Hello" card, postcard mailings provide a direct and effective way to contacting all intended recipients in a clean and professional way. 4"x6" postcards are double sided include one color photo and personalized typesetting: