Casting Director Labels . Child

Talent Agent Labels

Imagine the time and energy it would take you to:

Locate all state licensed agencies
Verify they are legitimate
Verify their address is correct
Verify that they are actively seeking talent now
Verify that they are still in business
Break each agency down by category
Then type each address on a mailing label

We do all of the work for you. Our preprinted mailing labels and lists are updated daily. Just peel, stick and mail.

Labels Format
Standard Avery 5160

| | |
| --- | --- |
| Page: | Label: |
| 8 1/2 x 11 page | 2.63 inches width |
| 0.5 inch top margin | 1 inch height |
| 0.19 inch side margin | 3 labels across |
| 30 Labels per page | 10 labels down |
Kids Agent and Casting Director Mailing Labels Sold at these fine locations
| | |
| --- | --- |
| California | [click here to order] |
LOS ANGELES - HOLLYWOOD - WEST HOLLYWOOD

KT Image 6660 W. Sunset Blvd. # B

Ray the Retoucher 1330 N Highland Ave
Larry Edmonds Bookshop 6644 Hollywood Blvd
Final Print 1958 N. Van Ness
Photo Max Lab 7190 Sunset Blvd
Argentum Photo Lab 6550 Sunset Blvd
SAN FERNANDO VALLEY/BURBANK

Ray Retoucher 12345 Ventura Bl Studio City
Photo City 10602 Ventura Bl Studio City
Writers Store 3510 W. Magnolia Blvd Burbank

Drama Book Shop 250 W. 40th St. Manhattan
CommercialKids Returns Refunds Exchanges Policy
Everyone in the entertainment industry moves very frequently. Productions start and end. Casting directors work on several projects and then on none. Kids agencies open, kids agencies merge, kids agencies move, kids agencies close. Because of this we update our lists and labels daily providing you the most up to date information. You will get the best results using your lists and labels upon receipt. The longer you wait, the more you may experience mail being returned to you. Since this information is "time sensitive" and your order printed fresh daily there are no returns, exchanges or refunds. Sales are final. Remember: materials are time sensitive and printed to your order specifications. Thank you for understanding. Break a leg!
Earn money reselling our products
We are looking for more stores and web sites to partner and become resellers. If your store or web site gets high traffic and you would like to become a reseller please call us (877) 570-9662
Contact Us
Toll free (877) 570-9662 Mailing Address: Commercial Kids 8721 Santa Monica Blvd. Suite 700 Los Angeles CA 90069-4511 E-Mail MyCommercialKid@aol.com
Shipping Policy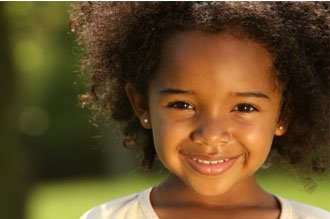 Special Buy 2 items Get Free Shipping
Order $0.00 - $17.00 - Shipping $3.50
Order $17.01 - $50.00 - Shipping $5.50
Order $50.01 + $6.50
Outside United States Add $4.00
Kits - Shipping $8.50
CommercialKids ships all orders USPS First Class Mail unless otherwise noted.
All orders are shipped within 24 hours of our receiving them. 7 days a week. Please allow 3-5 business days for delivery..
Contact us: toll free (877) 570-9662
Mail 8721 Santa Monica Blvd. Suite 700 Los Angeles CA 90069-4511